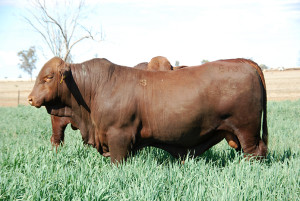 We were surprised to purchase this bull for only $10,500 this supported by the fact that we were offered considerably more for him not long after his purchase.
While we were looking to introduce more poll genetics into our herd, we were not willing to sacrifice growth, bone or looseness of skin. Yardstick (P) has all of these. He also has an exceptional temperament. We thought enough of him to single sire him.
There are many bulls that cost much more are not afforded this privilege and reside in the multiple sire paddocks.
---