Herd Sires
Approximately 50 sires are utilised annually across the Dunlop family properties, so as you can imagine, hundreds of bulls have been used from a wide range of suppliers over the years.
Some of these studs include:
Yarrawonga,Waco, Rosevale, Eidsvold Station, Dangarfield, Glenn Oaks, Glenview, Hardigreen Park, Greenup, Wave Hill, Warenda, Balgree, Cardona, Moongana, Oakdale, Dundee, Kendara, Gyranda, Cooinda, Ibrox Park, Warrillee, Santa Park, Diamond H, Strathmore, Drensmaine, Tyndale.
Over the decades we have purchased over 50 bulls from some of these individual studs.
Unfortunately we do not photographs of many of the sires, we have included a few of the ones we do have.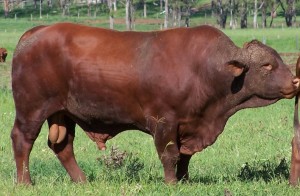 Purchased for $30,000. He has produced many quality sons, selling to a top of $22,500 with six selling for greater than $15,000.
While now deceased, his legacy lives on with many valued females still breeding.
His greatest attributes were his growth, doing ability, fine skin, and above average scrotal.
---