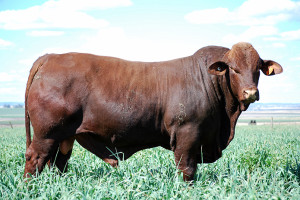 Kalahari was sold to Dangarfield in 2010 for $28,000, the top priced horned Santa for the year.
Kalahari has an impeccable temperament, something which he has passed onto his progeny, according to the Adams family.
His son in this sale at lot 10 also has his fathers temperament along with his smooth solid carcase.
---